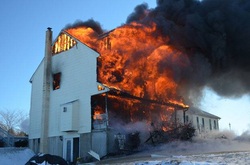 9 AM Wednesday January 22nd flames were reported at 749 Lahr Road in Bushkill Township.

The Bushkill Township Fire Company called in other departments to help knock down the fire.

The weather with wind chill was well below zero, working in these conditions poses the danger of frostbite as fire-fighters get their hands and gloves wet as they fight the fire.
Thank you to all of the fire-fighters who braved the fire and weather.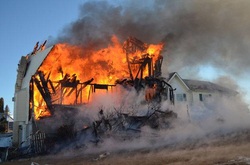 Ben Miller and Kim Smalley Cottrell are hosting a Facebook page to supporting the victims of the fire. If you are interested in donating or helping the family please vist the Facebook page

(Click on picture to open fundraiser page)